Quicksilver Canine is thrilled to host NACSW Judge WALT FENO for an NW3 Coaching Clinic!
Monday, January 21, 2019, 9am-5pm
Quicksilver Canine – 5600 Clarence Rd, Julian, NC 27283
10 working spots – $185
Unlimited auditor spots – $85
Contact Deb Norman at quicksilvercanine.deb@gmail.com for registration info and questions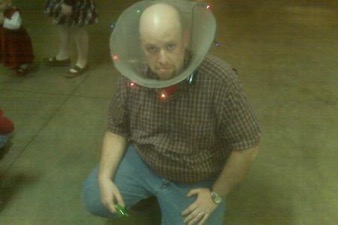 This Coaching Clinic will focus on building the skills you need to be successful in NW3 and beyond. Walt's observations from the trial on January 19-20 will be a starting point for this seminar, but dogs need not have been entered there to participate.
Walt Feno is a trainer at Canine Copilots, LLC, and has more than 2 decades of experience training and handling dogs. He was a Military Working Dog Handler with the U.S. Air Force, as well as a Contract Dog Handler for numerous Federal agencies. But most of us know him as a frequent NW3/Elite Judge at NACSW trials – he has seen the good, the bad and the ugly! Join us on January 21 to get the benefit of his extensive experience and insight – both real world and inside NACSW trials.
IMPORTANT:
WORKING SPOTS:

A handler may only work one dog.
Dogs MUST have titled in NW2 or above. If you compete in a venue other than NACSW, please contact Deb Norman to discuss your suitability for a Working Spot.
Working Spots are limited – applying for a Working Spot does not guarantee acceptance. In the event of cancellations, preference for Working Spots will be given to those registered for Auditing Spots.
The site is a large, comfortable facility with bathrooms and plenty of crating space. Please bring your own crate. Dogs may also be crated your car immediately beside the building if you prefer or if the dog is disruptive.

REGISTRATION/OTHER DETAILS:

Working Spots: $185
Auditing Spots: $85
Lunch is included in the clinic cost. Please include any dietary restrictions with your registration Water and snacks will also be provided.
Registration form – click here for MS Word form and here for PDF form.
Prepayment is required with submission of Registration Form. Checks should be made payable to Quicksilver Canine
Mail your Registration Form and payment to:
Deb Norman
5606 Clarence Rd
Julian, NC 27283
No video/audiotaping any portion the clinic.

CANCELLATION/REFUND POLICY:

Full refund minus $25 administrative fee for cancellations before January 7, 2019.
Due to pre-qualification requirements, Working Spots are transferable only with approval of host.
If weather conditions necessitate cancellation, full refund minus a $25 administrative fee will be given.